12:05 am
[sunny_afternoon]

GPG needs some action. So now the GPG talked it over and we decided the Scooter Mafia and the GPG are now Enemies.
If i could get a list of the kids in the Scooter Mafia that would be rad.
The Gpg is: Me, Evan, Patrick, Charlotte, Sydney, Nina, Graham, Daniel Bergamini, Price, Daniel Zarrick, Nada, Susan, Daniel Rohl, Mark Dorf, and Zach.
Gang Fight should happen soon.
<3 Laura
7:08 pm
[tasty_porky]
Scooter Ninjas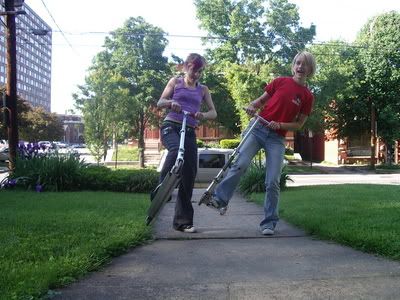 Do you think you've got what it takes to be a scooter ninja??